WELCOME NOTE
Hello, or Mba'éichapa, as we say in our native Guarani! We welcome you, future incomings to IFMSA Paraguay!

We invite you to live out this unique experience in the very Heart of South America where you will find research opportunities, hands-on professional practice in one of our hospitals, and a variety of cultural and social activities to fully immerse yourself in Paraguayan culture. Fun times await!

You will find a very useful guide on what to expect and what you can find walking our historic streets.
OVERVIEW


Paraguay, officially recognized as the Republic of Paraguay, is a landlocked country in South America bordering Argentina to the south and southwest, Brazil to the east and northeast, and Bolivia to the northwest. Paraguay is located on both banks of Paraguay River, which runs through the center of the country and splits our territory in Oriental and Occidental regions. The capital is Asunción, a city full of history and importance for paraguayans.

Due to its central location in South America, Paraguay is known as " El Corazón de América del Sur", or "Heart of South America", which beats on stronger and stronger every passing day and hides secrets and beauty within it.

Multiculturalism in Paraguay has allowed a veritable melting pot resulting in what can only be described as a quirky and outstanding country, in constant evolution. Indigenous populations and the presence of immigrants from various countries around the globe, contributed to the first mixture of Spanish-Guarani blood. Truly an extraordinary wealth of cultural manifestations.

Paraguayan people are known for being friendly, fun and lovely, you will never feel lonely during your exchange time. Exchange students always find here a second family for the rest of their lives. Most of the time, patients show us how happy they are to help us with our education and receive us with a big smile upon their faces, and that's one of the most heartwarming experiences for medical students.

We have a variety of typical beverage and food that will delight you.

A definitive must-try is our typical beverage: Tereré. It's a non-alcoholic infusion of yerba mate (botanical name Ilex paraguariensis), similar to mate but prepared with cold water and ice rather than hot and in a slightly larger vessel. Tereré is not just a drink to paraguayans; it's a bonding experience between friends, coworkers, and family and keeps people refreshed especially during the summer, where temperature reaches 40-45°C (104 to 113 °F). We also drink other traditional beverages such as cocido, mate, mate dulce, carrulím, clericó and others.

Of course, we can't forget about our typical food. We have a large variety of traditional meals, like sopa paraguaya, chipa guasu, mbeju, pastel mandi'o, vori-vori, chipa, soyo, jopara and much more with flavors you won't find anywhere else.
HEALTH CARE SYSTEM
The life expectancy in Paraguay is quite high, despite its global ranking on poverty and extreme poverty; in 2018, it was approximately 75 years old. Public spending on health is 5.4% of GDP, while private spending on health is 4.5%.

Infant mortality was 12.5 per 1,000 births in 2018 and Maternal mortality was 67.3 per 100,000 live births. The World Bank has helped the government to reduce maternal and infant mortality in the country. The Basic Health Insurance Project for Maternal and Pediatric Medicine had as its objective to contribute to the reduction of mortality with the use of the selected rescue services included in the Basic Maternal and Child Health Insurance Program (MCBI) of women of physical age and children under age six.

We use an outdated Primary Care Network, with Family Health Clinics as its basic structural units, which are heavily dependent on centralized and underfunded hospitals for each "department", our provinces, to function. In spite of this reality, public hospitals offer the best level of healthcare in the country.
MEDICAL EDUCATION
After finishing high school, all Paraguayan students who want to further their studies at a National University must take a career-specific university admission exams. Over 150 students are admited each year to medical school in each university, depending on the ranking between scores reached in the admission exams.


You can also apply to private universities, some of them have a selection test, others have admission programs where Pre-Med subjects and courses are offered to new students.


We have many medical schools in the country, but only 15 of them are officially recognized by the national regulatory agency for superior education. 9 of this 15 schools are active members of IFMSA Paraguay and 2 of them are candidate members.
Both private and public institutions have tuition fees that the student must pay, but the prices may vary; in a public school the student pays around $500/year, while in a private school a student pays about $ 3500 / year.


Medicine is the profession with the longest amount of academic time for completion in the country.
Depending on the Program you attend, it takes either 5 or 6 years to get your Medical Degree.
The first 3 years are focused on Basic Sciences, and classes are mostly theoretical with some clinical focus. The last three are both theoretical and practical classes which take place at a hospital, shadowing attendings and residents, going on rounds and presenting clinical cases.


After the 6th year, you must complete a one-year internship, where you rotate through different specialties for a several months; specialties may include Pediatrics, Internal Medicine, General Surgery, Gynecology, etc.
After that, one must decide which specialty you want to apply for. This is all dependent on
the National Exam for Medical Specialties and Residencies which relative to your score and your medical school transcript may or may result in admissions to a residency program.

TRANSPORTATION
Paraguay's transportation system varies from adequate to poor, mostly relative to the region of the country. The country has a network of roads, rivers and airports.

Car rental: cars can be rented at the airport through local travel agencies.
Taxi: these are available and can be called through the telephone numbers listed in the local spaces.
UBER and MUV: these are the ride-apps most recommended for transportation, because they are more affordable and safer.
Bus and minibus services: these are provided by private companies in Asunción, with fares collected by drivers. There are two types of buses: premium and conventional ones. The conventional fare varies between 2,300-2,500 PYG and the premium between 3,400-3,500 PYG (1USD: 6,735 PYG)

Breakdown Service: Touring and Automobile Club, our version of AAA, provides assistance to its members. The office is located in Asunción, on 25 de Mayo and Brazil streets, first floor.

Documentation: national or international driver's license are accepted.


MUST SEE

Palacio de López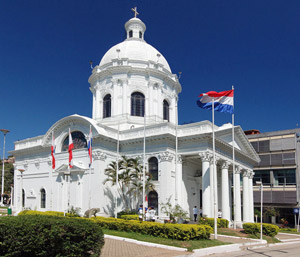 Independence House



Teatro Municipal Ignacio A. Pane

Ruinas Jesuíticas



Socia Life

El Bolsi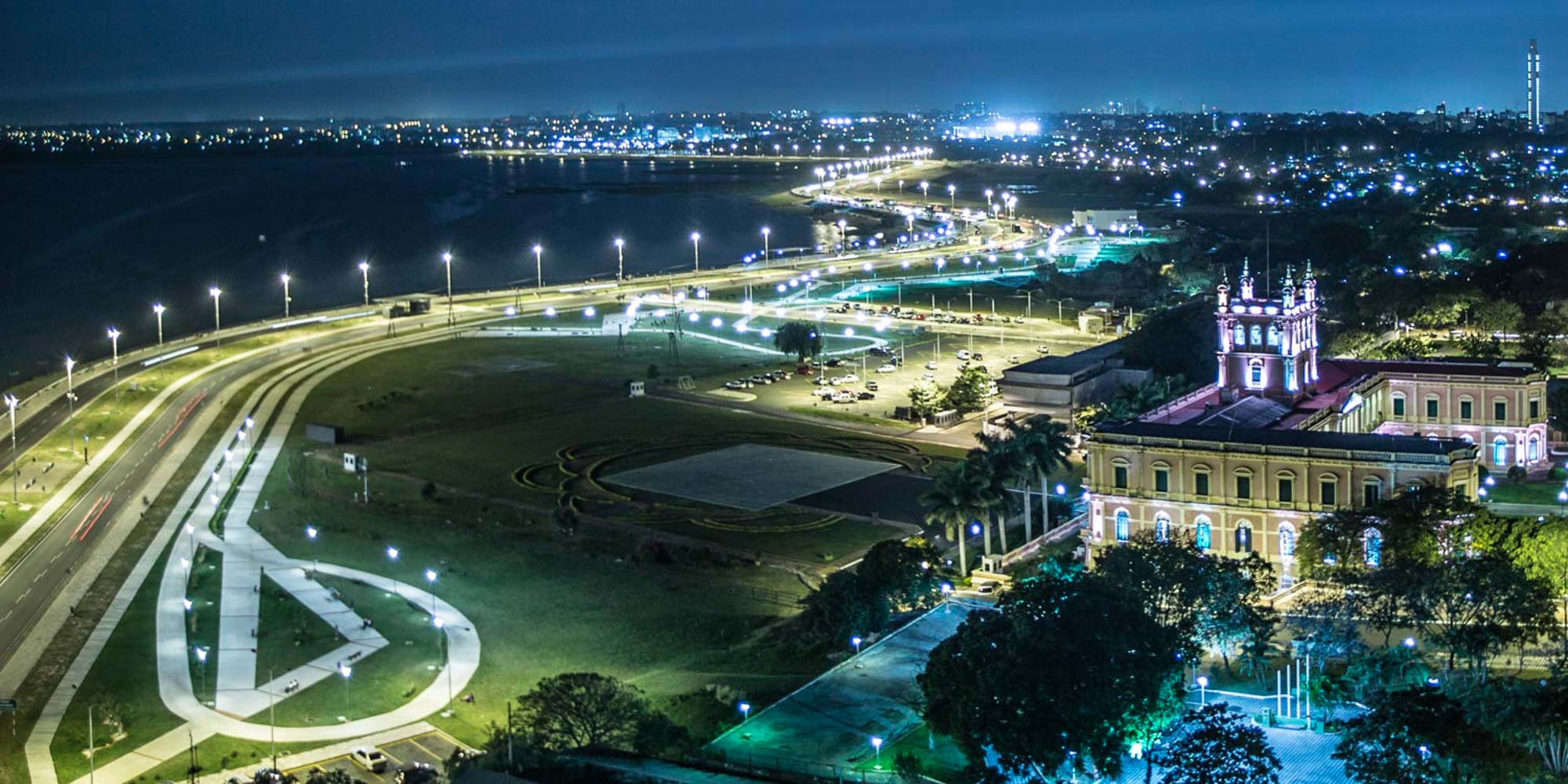 Costanera de Encarnación




Night Clubs and Bars



Nature Atractions
Dunas de San Cosme y Damián



Salto Cristal




Laguna Tagatiya




Cerro Akati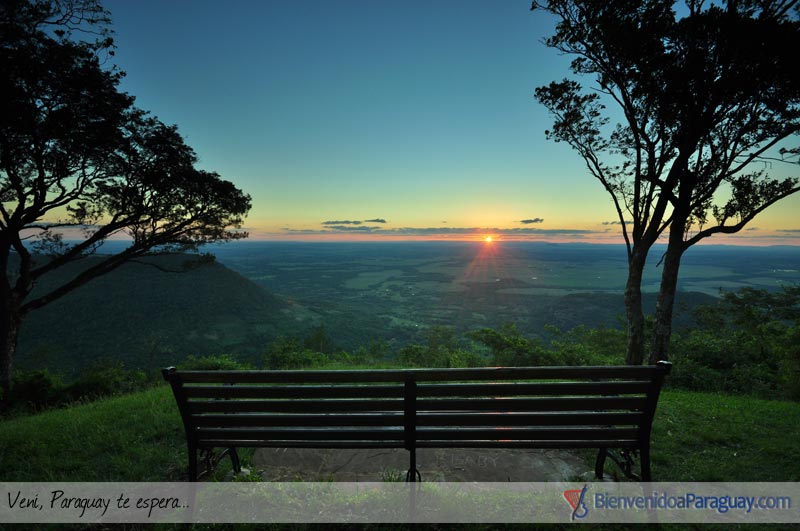 Cerro Tres Kandú




Laguna Blanca

CULTURAL DIFFERENCES
Paraguay owes its diverse culture to the mixture of traditional Spanish culture with the native Guaraní culture (the dominant ethnic group in the area). Paraguay has two official languages, since the adoption of the 1992 Constitution: Spanish and Guaraní. The later is the first indigenous language that has achieved the status of the official law in the Americas and almost every paraguayan speaks and understands it. Hospital patients usually are better expresing themselves in Guaraní.

The family is very important in Paraguay. We usually have an extended one, with parents, children and a lot of blood relatives. Most paraguayans are loyal to their families, since they are their refuge and support. Family interests largely determine which political party you can join, what kind of work you will get, whether you will win a lawsuit and, in some cases, whether it will be prudent to emigrate for a while.

Even so, Paraguayans are very joyous and open to tourists and foreigners.
OTHER IMPORTANT INFORMATION
Apply, buy your ticket, pack your bags and get ready! Expect to receive pleasant memories that will last you a lifetime. You will have the best moments of your life here!