OVERVIEW
¡Ica, city of eternal sunshine and good pisco!
Town of mystery, home of pisco, wine, afro-peruvian music and an oasis Huacachina, slice of life in the heart of a blanket of sand, warm and dry climate with an average temperature of 27 °C in summer, located in the central coast of Peru at a height of 406 m. to 325 Km./4 hours from the capital city by highway, it is the only land access.
UNIVERSITY AND HOSPITALS
"Universidad Nacional San Luis Gonzaga de Ica" is the most important university of the Ica Region. The Medicine faculty "Daniel Alcides Carrión" was created 53 years ago, being one of the most importants schools in the north of the country. "Hospital Regional de Ica" is the reference hospital of the region, level III-I and the building is new. It is located next to the faculty of medicine.
.
RESEARCH PROJECTS AND LABS
BOARDING
Your lodging will be at a host family, often is located closer to the Hospital. They will provide you at least two meals per day. They and your contact person will make your transportation to downtown and your hospital easy.


LODGING
You will be staying in the student's family home. You will have basic services: water, electricity, internet, etc. It is only asked to respect and comply with the rules of coexistence of the house in which you stay.
You must contact the LEO and the host as soon as you receive your reception card, you can ask any questions.
TRANSPORTATION
The easiest way to get to the city is by bus (we recommend CRUZ DE SUR or some VIP service, for the safety of your luggage) or you can also hire some private mobility.
There isn´t airport in Ica, but there is a new airport in Pisco, province of Ica, it´s to 45 minutes from Ica.
Ica is between Arequipa for the South and Lima for the North.
LOCAL TRANSPORTATION
You can get by public transport:
- Collective Cars. There are many collective cars on the city, there are many routes so you can easily go wherever you want. The fare is like 0.5 dollar.
- Mototaxis. They are typical cars of some cities, for example in Ica. They are very cheap, is like 0.5 – 0.8 dollars
- Taxis. They are expensive but safer and fast, you can take a taxi if you're late or at midnight for example. The fare is like 2 - 2.5 dollars.


MUST SEE
Most important places to see in the town and around the town. You should see the Guide for exchanges students "ICA": https://issuu.com/juancarlossumaridiaz/docs/welcome_package/7?e=0
Look at the film: https://www.youtube.com/watch?v=ofglOXZ9CA8
"Oasis de Huacachina"
"La ruta del Pisco"
"El cañón de los perdidos"

"Islas Ballestas – Paracas"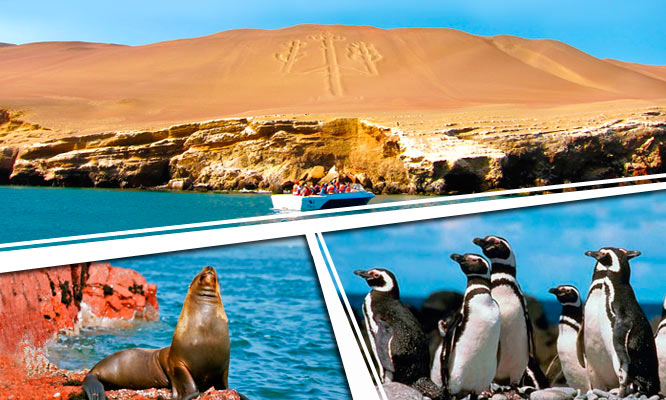 "Nazca - Líneas de Nazca"
"Chincha – Provincia El Carmen"
OTHER IMPORTANT INFORMATION