OVERVIEW
Tomsk
is a city and the administrative center of Tomsk Oblast, Russia, located on the Tom River. One of the oldest towns in Siberia, Tomsk celebrated its 400th anniversary in 2004. Population: 569 293
 (2016 Census).
Tomsk has a number of prominent institutions of higher education, including:
Tomsk Polytechnic University, founded in 1896 and opened in 1900 is the oldest technical university in Siberia.
Tomsk State University is the oldest university in Siberia (founded in 1878, opened in 1888). The archives of the Tomsk State University Library are ranked among the most extensive in Russia.
Siberian State Medical University, one of the oldest and highest rated medical schools in Russia.
Tomsk State Pedagogical University
Tomsk State University of Architecture and Construction
Tomsk State University of Control Systems and Radioelectronics
Tomsk Economics and Law University
Tomsk Institute of Business
Institute of Petroleum Geology and Geophysics Siberian Branch of Russian Academy of Sciences
Institute of Petroleum Chemistry Siberian Branch of RAS
Institute for Monitoring Climatic and Ecological Systems Siberian Branch of Russian Academy of Sciences
Institute of Atmospheric Optics Siberian Branch of Russian Academy of Sciences
High Current Electronics Institute Siberian Branch of Russian Academy of Sciences
Institute of Strength Physics and Materials Science SB Russian Academy of Sciences
Tomsk Institute of Cables
A large number of educational institutions in the city have contributed to making Tomsk a major center for Russia's IT industry. Tomsk was one of the first cities in Russia to gain access to the Internet, which became available in the early 1990s owing to grants received by universities and scientific cooperation.
UNIVERSITY AND HOSPITALS
According to the 100 Best Russian Universities Rankings, Siberian State Medical University (SSMU) is in top 3 best medical universities in Russia, being behind only two medical universities located in Moscow and Saint-Petersburg (I.M.Sechenov Moscow State Medical University and I.P. Pavlov Saint-Petersburg State Medical University).
According to the Russian Universities Rankings, SSMU ranks 4th, again being the first non-capital medical university in Russia.
"Russian universities, including medical ones, are working hard to improve the quality of education. Maintaining the leading positions in the rankings is a new present-day challenge. Constant presence of SSMU in top 5 best medical universities in Russia is an objective and well-earned assessment of the daily, efficient work of the entire university", noted Olga Kobyakova, Rector of SSMU.
SSMU was established in 1888. Currently it is a big research, education and clinical complex that includes six departments, Medical and Pharmaceutical College, Central Research Laboratory, a state-of-the art Simulation Training Center and University Hospital.
Besides, SSMU is a leader in the number of state-funded student places among medical universities behind the Urals.
RESEARCH PROJECTS AND LABS
International collaboration
Research is one of the top priorities in Siberian State Medical University. University Research Centers and Labs as well as various scientific projects are aimed at advancing fundamental understanding of nature, clinical medicine and health awareness. From Immunobiology and Bioengineering to Molecular diagnostics the research efforts of the University span a wide field of topics. This provides breadth of expertise and
excellence in a medical field.
Siberian State Medical University trains the next generation of doctors by performing high quality medical research and by offering excellent education.
Projects and partnerships:
Siberian State Medical University was the first Russian medical school to receive multimillion funding from the Government of the Russian Federation
GMP certified Center for New Technologies Implementationdesigned for industrial scaling in the field of pharmacy.
SSMU is the coordinator of the Technological Platform "Medicine of the Future" – the platform that brings together technology startups and research projects, industry experts and government. It is included in the list of approved and recommended sources for implementation by the Government of the Russian Federation.
Siberian State Medical University is an official partner of "Skolkovo" Innovation Center. Scientists of Siberian State Medical University started an enterprise in the field of regenerative medicine and tissue bioconstructor development, which is now a resident inSkolkovo.
In 2012 Siberian State Medical University initiated launch of innovative cluster of Tomsk region "Pharmaceuticals, Medical Technology, Information Technology". It is included in the list of pilot programs for the development of innovative regional clusters, approved by the Government of the Russian Federation.
Siberian State Medical University has developed a system of strategic partnerships with both small innovative and large industrial companies in the field of pharmaceuticals and medical equipment (including cooperation with JSC "Pharmstandard" for research and clinical studies).
SSMU scientists spun off eight technology startups.
SSMU employees took training on IP commercialization and innovation management, specializing in university innovation infrastructure and technology parks in Switzerland, France, Austria, USA, Israel, China, and others.
Siberian State Medical University has also implemented several international scientific and technological projects in cooperation with the University of Minnesota and the city of Vanderbilt (USA), University of Montreal (Canada), the National Heart and Lung Institute (UK), Kinki University (Japan) and others

Research Centers

SSMU Research Centers comprise an impressive academic unit that fosters excellence through its research. The Research Centers promote the application of modern methods to conduct clinical and academic research of the highest quality and aim at creating an integrated system ofResearch and Innovation with the help of scientists from all over the world.

The Research Centers also train highly qualified specialists in priority areas of medical science, technology and engineering in the Russian Federation.

Siberian State Medical University hosts a vast number of research centers in the following fields of study:

Molecular Medicine
Innovative Technologies in Morphology
Pharmacy and Pharmacology (Pharmaceuticals)
Biocompatible materials and Bioengineering
Laser technologies in medical diagnostics
Experimental and Clinical Immunology
Evidence-based medicine

Research Labs

Siberian State Medical University Research Laboratories bring together scientists and students engaged in medical research in various fields. The concept is based on providing infrastructure for effective cooperation to implement a wide range of scientific projects.

SSMU laboratories conduct regular scientific seminar series to encourage the exchange of ideas and recent results. Taking part in these seminar series is an exceptional opportunity for undergraduate and graduate students to get involved in laboratory research, get experience and start a career in medical research.

Laboratory of Clinical and Experimental Pathophysiology
Laboratory of Histological, Immunohistochemical and electron microscopy methods
Plant Biology Lab
Laboratory of Pharmaceutical Technology
Laboratory of processing of biomedical information
Laboratory of biological modeling
Laboratory of electrosurgery


SSMU provides Research Exchanges for incoming students with scientific projects in the following fields:

Molecular Medicine

"The role of thioredoxin in regulating tumor progression of MCF-7 line breast adenocarcinoma cells"


Medical biological cybernetics

"Development of computer-assisted surgical systems"

"Development of multi-parameter system for evaluation of the functional state of the vestibular apparatus"


Pharmacology

"Investigation of the chemical structure of plant polysaccharides: "structure - activity" interdependence"
BOARDING
We provide lunch at the hospital canteen.
LODGING
All incomings live together in a dormitory.
TRANSPORTATION


Tomsk Bogashevo Airport is an airport that serves Tomsk, Russia. It is located near the Bogashevo village of the Tomsk raion of Tomsk Oblast.

The airport opened in November 1967 and replaced another airport within the Kashtak district in the city of Tomsk. The Kashtak site was rebuilt with multistory apartment buildings and turned into a bedroom community of Tomsk.

Links:

(Russian) Tomsk Airport official website

Great Circle Mapper: TOF / UNTT - Tomsk, Tomsk, Russian Federation (Russia)

ASN Accident History for UNTT
MUST SEE
Chekhov statue
Roof detail, Iverskaya Chapel
Drama Theater


Ozero Beloye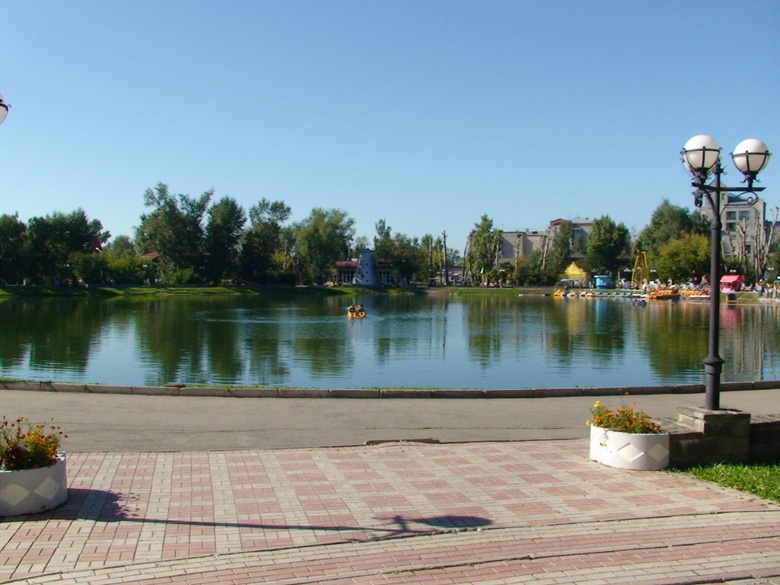 Resurrection Hill
OTHER IMPORTANT INFORMATION
INVITATION LETTER FROM THE DATABASE IS NOT VALID TO RECEIVE VISA!