OVERVIEW
Saint Petersburg isthe second largest city and a federal subject of Russia located on the Neva
River at the head of the Gulf of Finland on the Baltic Sea.
Saint Petersburg is often described as the most Westernized city of Russia, as well as its cultural
capital. It is the northernmost city in the world to have a population of over one million, it has 5
million population. The area of the city is already 1500 km2. The Historic Centre of Saint
Petersburg and Related Groups of Monuments constitute a UNESCO World Heritage Site. Saint
Petersburg is also home to The Hermitage, one of the largest art museums in the world.A large
number of foreign consulates, international corporations, banks and other businesses are located
in Saint Petersburg.
More than that St. Petersburg has a lot of manufacturing areas. The number of manufacturing
squares is up to 700 big organizations. The main directions of industry are shipbuilding,
metallurgy, mechanical engineering and others. The food industry is highly developed and it has
large number of biscotterias, bakeries, breweries.
St. Petersburg is the motherland for the famous Russian football team 'Zenit' and is often a host
city for championships. It is often an area for different international forums.
St. Petersburg is the city on the water and it has a lot of bridges. In the summer white nights you
can enjoy an overwhelming view of drawbridge. In the dark time of the day the city is generous
illuminated and gain some mystique notes but it only becomes more attractive with a touch of
romance.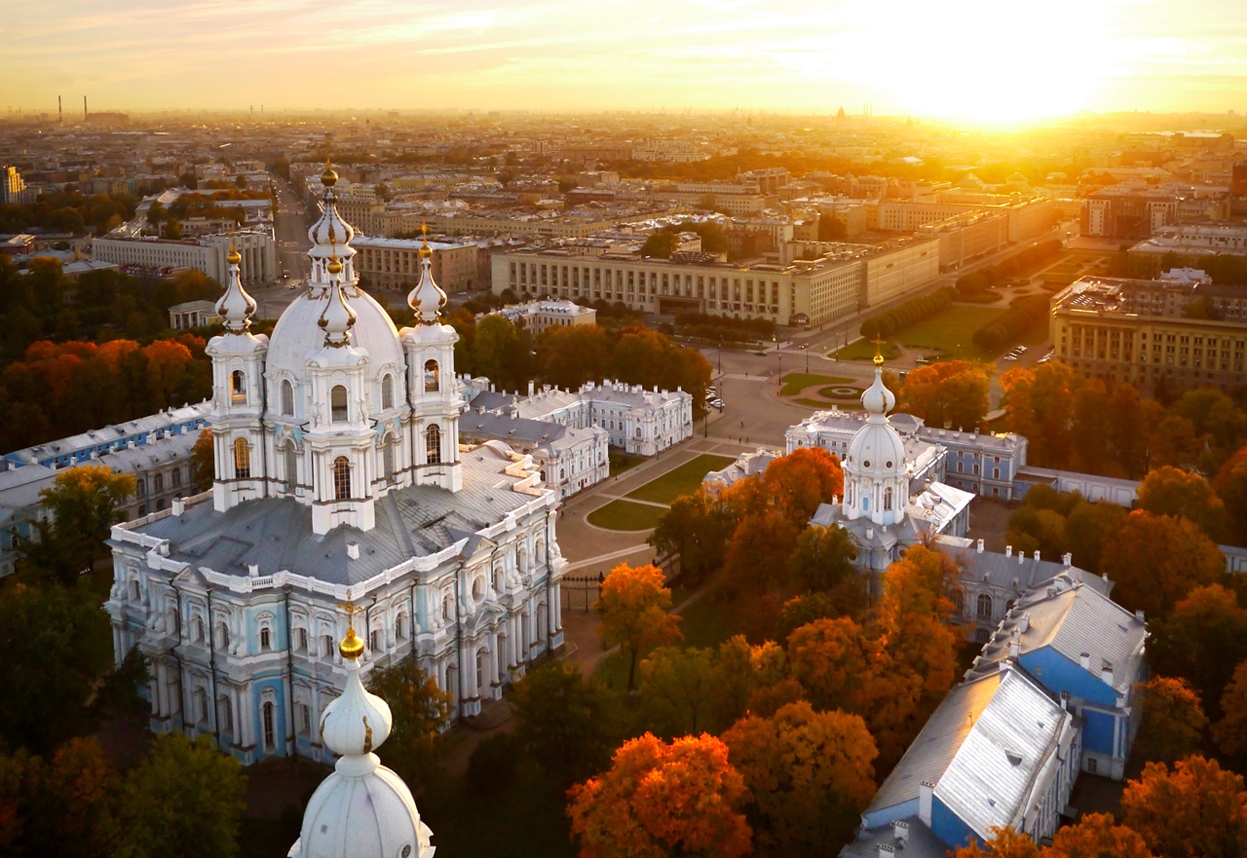 UNIVERSITY AND HOSPITALS
Basic information
Our patients speak russian, some our doctors speak english. It would be really nice if you were
able to speak russian a little to communicate with patients and doctors. Otherwise, we advise you
to choose a surgical department. But there are you can always find teachers, residents, interns or
students who can help you if you ever speak only English.
List of medical university
We have 7 medical university in Saint-Petersburg:
-First Pavlov state medical university (Biggest hospital in Saint-Petersburg )
-Medical department from Saint-Petersburg state university
-Saint-Petersburg State Pediatric Medical University
- Kirov Military Medical Academy
- Mechnikov North-Western state medical university
- Medical and Technical College ofSt. Petersburg
-Chemical-Pharmaceutical Academy
Your exchange program will be in Hospitals of Pavlov state medical university.
I.P.Pavlov State Medical University is the major educational, scientific and clinical center of the
city, one of the leading high schools in Russia. It was founded in 1897 as St. Petersburg
Women's Medical Institute, the first medical school for women. Its foundation was a result of
the unrelenting struggle of Russian democratic intellectuals for the emancipation of women, for
their right to get high education.
Departments of Women's Medical Institute have become the centers of development of new
methods of diagnosis and treatment.
In 1936 the Institute was named after Nobel laureate academician I.P. Pavlov. Then it's become
Leningrad Medical University and in 1994 St. Petersburg Medical University of I.P. Pavlov was
formed on the basis of the Institute.
Today in the structure of the University there are 10 faculties and 67 cathedras, in the walls of
the University more than 5 000 students study medical skill. There are more than 100 clinical
departments which take every day patients from all over the world.
More than that there're 11 scientific institutes and centers.
The University has fundamental library, videolaboratory, publishing office, sport complex and 4
dormitories.



RESEARCH PROJECTS AND LABS
Haemathology:
Research of multilayer polyelectrolyte microcapsules uptake influence on adhesion and migration activity of mesenchymal stem cells.
We accept 2 SCORE students in Haematology department during summer.
BOARDING
We provide nice lunches in a restaurant once a day from Monday till Friday.
LODGING
We provide accommodation for students coming to St. Petersburg on IFMSA: free for bilateral
exchange. You will be accommodated in one of the dormitories of the University. You should
take your own towels. But you don't need to take bed linen.
We always try to organize the meeting on the station/airport.


TRANSPORTATION
St. Petersburg has quite large metro. It has 5 lines and more than 60 stations. So you can easily
get your place of destination. The price for 1 ticket is 45 rubles (nearly 0,6 Eu). St. Petersburg's
Metro has beautiful stations with their own history. The Metro was built in 1936.


Avtovo metro station.


Tramway is the oldest public transport, which still works. Trolleybuses are also used.
But still the most popular transport after metro is a bus. As well people use private buses and
taxies, but the last are quite expensive.

The city has 1 airport (LED) with several terminals. The connection with the city center is only
by buses and privates.
From Moscow you can easily get to St. Petersburg by plane (which are frequent and the trip
takes 1,5 hour) or by train (near 8 hours) or by Sapsan (it's also a train but with high speed, and
the trip takes 4 hours) or you can use a bus. You can also come to the city from Finland, Helsinki
– take a private bus and 5 hours of sitting, but not expensive.



Sapsan - train
MUST SEE
"Must see's"
How to answer to this question?
St. Petersburg is the cradle of Russian Empire, despite it has only 300 years beyond. But
throughout these years the city has been developing from day to day, from year to year, from
generation to generation. And you can see that wonderful mix of cultures and views of different
people, of different times.
OTHER IMPORTANT INFORMATION
You need to bring:
• Health insurance
• Equipment:
• White coat
• Surgical suit
• Stethoscope
• Shoes for hospital
• Pocket money
• For July-August – bathing suit & towels and the same for any season if you like swimming
pool.